Pacific Northwest Epoxy & Coatings Supply
WE HANDLE ALL YOUR CONCRETE FLOORING NEEDS
Our team is ready to help you with your next concrete flooring project. High quality epoxy coatings, flake chips, pigments, diamonds, grinders, vacuums and more are available at our shop. We not only offer top performance concrete flooring products and equipment, but also the technical support to help you along the way. And if you are interested in getting a floor installed we can refer you to some great people as well. Call our team today for a Free Quote or any inquiries you have.
Get In Touch Today!
Contact Us
Areas We Service:
Oregon
Washington State
Idaho
Alaska
Montana
Northern California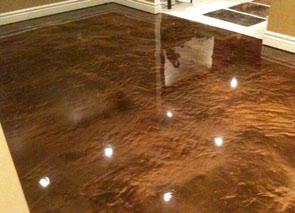 Pacific Northwest Epoxy & Coatings Supply
Unique challenges require customized solutions. Our team works with each new client to evaluate needs and set goals for each phase of the project. We take pride in being able to offer robust solutions while providing personalized service and high-quality products and materials. We offer a dedicated and motivated staff that will work with you through each phase of your project. We are focused on meeting your specific needs and goals while providing consistent, repeatable results. If you've been looking for solutions and looking for the right partner for your next project, contact us today and let us talk with you about how we can make the difference. We look forward to working with you.
Read More
Need a New Floor?
We have certified installation teams throughout the Pacific Northwest, including Oregon, Washington State, Idaho, Alaska, Montana, and Northern California. Call Us Today for Details!
REQUEST MORE INFORMATION
Seamless Flooring for Any Industry
Tuesday
8:00 AM - 5:00 PM
Wednesday
8:00 AM - 5:00 PM
Thursday
8:00 AM - 5:00 PM